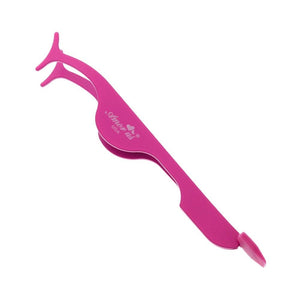 On Point Eyelash Applicator
This On Point Eyelash Applicator tool is designed to give you a seamless, and precise false eyelash application with its multi-purpose, double-ended shape and firm hold. 
This tool applies lashes in a breeze with it's easy-to-hold and comfortable shape. The curved grips firmly hold the lash as you place it on the lid. The silicone-coated tip gently presses the lash band to ensure hold where you want.
What you'll love:
Silicone Tip
Comfortable Grip